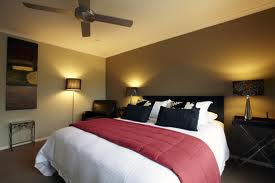 New Zealand is quickly becoming well known for its reputation as a thrill-seekers paradise; with that comes more visitors to the country from both near and far. As a resident, you might be thinking that this is a good time to open up your very own guesthouse in order to profit from the all-important tourism dollars. If this is the case, why don't you consider creating luxury accommodation to set yourself apart from the rest?
Here are a number of tips that you might find helpful to do exactly that…
Pick the right area
Firstly you want to make sure that you buy premises in an area that will attract visitors. If you're going for an upmarket type of guesthouse, you'll want to look for a place that is close to attractions of the same variety. This might include wine tasting, whale watching or near a station for the alpine train. Areas to avoid are those that go hand in hand with mess such as quad biking, mountain biking or white water rafting. If you do want to buy in this area, make sure to include a boot room so people don't bring dirt into their bedroom.
Be very welcoming
For people who have just landed in New Zealand from the UK or USA, you may be the first Kiwi they've come into contact with. It's your responsibility to make sure they have a wonderful time both with you and away from you so they can leave knowing that the country was very hospitable and friendly. When they tell people about their trip they will surely mention how welcoming you were, which could bring you more business in the future. It's also worth putting a guestbook in one of the communal areas so people can leave you their own opinion and thoughts when it is time for them to depart.
Have high cleanliness standards
People love writing reviews on third party websites these days, so don't give them anything negative to write about. One of the biggest complaints for guesthouses is the level of cleanliness within the rooms and the wider premises. Employ a brilliant team to look after this, or take matters into your own hands but be very strict about the rules. You could also encourage people to report any problems during their stay so you can replace a light bulb or fix a broken shower curtain quickly. This will save them from leaving and then complaining about it when you aren't able to do anything further to resolve the matter.
Provide lovely toiletries
Finally, there are certain finishing touches that people would expect from an upmarket guesthouse. This may be in the form of a cooked breakfast, a fluffy robe in the bathroom, or just a selection of lovely toiletries – local brands such as Pure Fiji seem to go down well with guests. It is very practical to provide these as people may have forgotten to bring their own, or have simply run out during their trip.