The cosmopolitan city of Dubai has plenty of attractions, including shopping centers, entertainment meccas and sports centres. In addition to these, there are a few parks in the city that offer a scope for the guests to have a fabulous, fun-filled experience here. So if you are on a Dubai vacation with your family, especially with the kids, then these green spaces in the wondrous city can be an entirely cherishable experience for you and your family. Hopping through parks in Dubai, surrounded by a gorgeous skyline– heaven is here!
In the peak season of November to February, the rates of Mumbai to Dubai flights, or any flight to Dubai can shoot an all time high. So smart travellers usually get their flight tickets booked at least 3-4 months in advance to fly cheap, and enjoy better in Dubai. Enumerated below are some iconic parks in the land of Sheikhs, where you can ensure some blissful family time. Parks are always a brilliant idea for a leisurely outing, what say?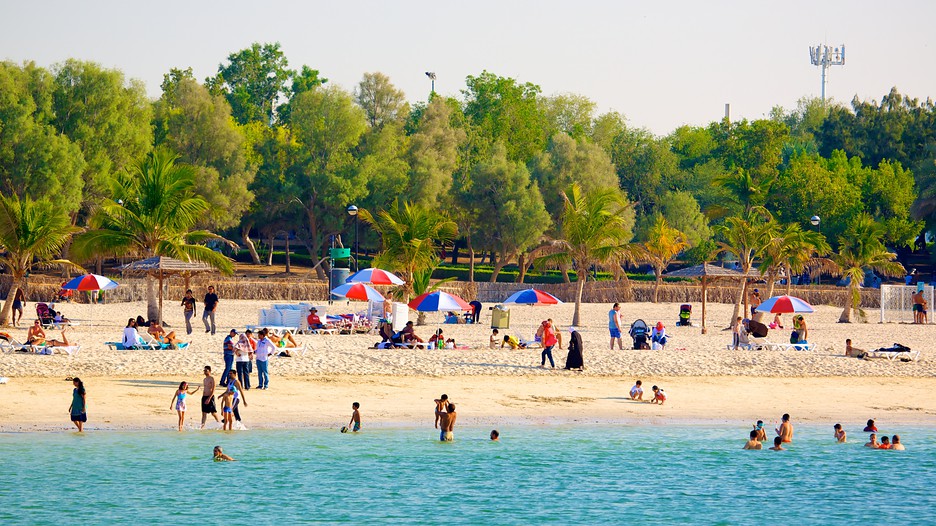 Al Mamzar Beach Park
This park was inaugurated in 1994, and is one of the best beachfront parks in Dubai. It rests along the Al Mamzar Beach on Dubai and Sharjah outskirt. This park is spread across more than 106 hectares of land, five flawless beaches, and abounding palm trees. It could end up being the ideal spot for picnics and barbecue outings, with channeled music playing throughout the day. The beachfront private chalets and swimming pools make this park extraordinary and they are open for leasing. Make a note of this one!
Safa Park
The Safa Park houses three lakes, more than 16,000 assortments of trees and shrubberies and more than 200 assortment of bird species. There are green lush gardens, apart from the little timberlands and small hill slopes in the park. It has a lot of outing and sports facilities, including adequate spaces for tennis and football. For the water babies, there is a waterfall, a pretty fountain and some boating facility available here.
Creekside Park Bur Dubai
The Creek Park lies in the heart of the old city along the shores of Dubai Creek, and is one of the most established parks in Dubai. It can be reached by a boat, and also has a helipad for helicopters. It gives every one of the luxuries to keep the guests coming back here for more. Apart from different facilities that this park offers, the shore of the brook is incredible for a roller skating session. There is also a huge stone amphitheater, which can accommodate up to 1200 individuals at once. Now this is something way more than a park!
Jumeirah Beach Park
It is a perfect park for a family excursion amid weekends. The park expands across 12 hectares of parkland, and resembles a glorious painting of a luscious, green landscape. The park has all essential amenities and facilities for the visitors with the likes of  clean toilets, swimming pool, kids play areas, volleyball courts, eating areas, handball field, food stalls, lifeguards on duty, helipads for emergencies, and enough parking space.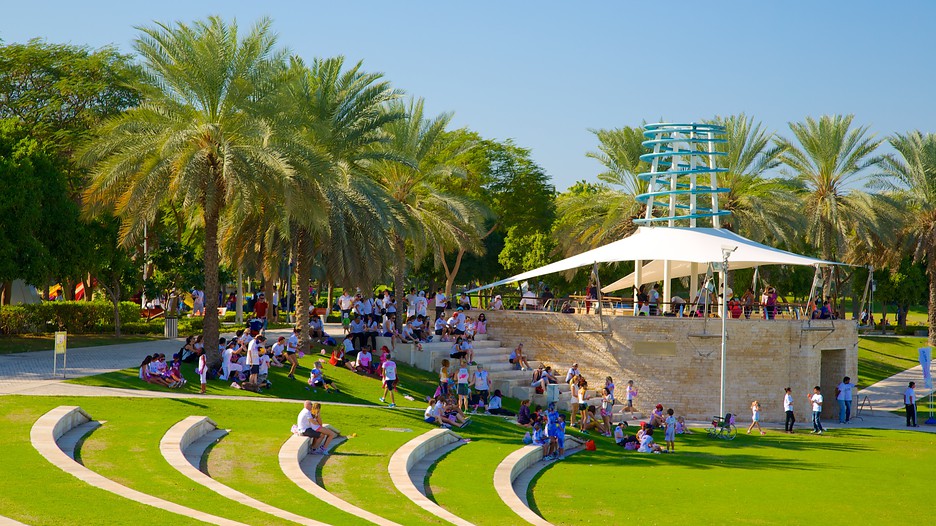 Zabeel Park
The total area of this park is equal to 45 football fields! Well, says a lot about its glory, no? With more than 3000 palm trees, and almost 7000 different trees of 14 distinct species, the Zabeel Park is divided into areas, with pedestrian tracks connecting them. It has huge play area for kids, activity rooms, play zones, special areas for barbecue and picnics, cafes and a substantial amphitheater. You can also enjoy boating in lakes here or have fun at the ice arena. Another noteworthy aspect here is the availability of Wi-Fi in the entire park. Need more?