Overview of Hunter Valley wine tasting
For those who're not familiar with a wine tasting tour, it is a 1-2 day drip that focuses on tasting wines of different places. This is an ideal holiday for wine lovers. Some people even gift this trip to their close ones. It usually does not cost much, but this can depend on the places you plan to visit and their distance from your starting point. Many companies arrange these trips every few months for wine lovers so one can join with them instead of travelling on this tour alone. In this article, we talk about Hunter Valley which is one of the oldest wine-producing areas. This is a treat for wine-lovers. Tips for the tour will be given along with a little background about the place, Hunter Valley, Australia.
Hunter Valley Wine region
A wine-tasting trip to a Hunter Valley is a treat for all the wine lovers. As mentioned before, it is one of the oldest wine region and what further adds to the charm of the place is its just 2 hours' drive from the hub of Australia, Sydney. This region is home to multiple boutique vineyards, old family-owned vineyards and some very popular vineyards that are famous outside Valley for their exquisite wine and Hunter Valley boutique wine tours.
Since Hunter Valley is at such a short distance from Sydney and considering its popularity in wine, there are many day tours arranged from Sydney. The day-trips make a very feasible option for working people who cannot afford to be away for more than a day. A day trip is also cheaper than 2-3 days trip so this becomes an affordable option for those who otherwise would only wish for a wine-tasting tour. Some trips even come with complementary lunch and snacks to make the journey more pleasant.
For those who find it hard to adjust with the schedule of a trip, since its just a 2 hours drive from Sydney, people can drive to the valley themselves. Although they are recommended to take a driver with them because of the wine-tasting. Driving on your own can give you the option of enjoying other attractions at the region which includes spas, hot air balloons and great restaurants. The most popular winey in the Valley is Calais Wines and it often requires an advance booking so make sure you put that on your list.
Tips for a Successful Wine Tasting Experience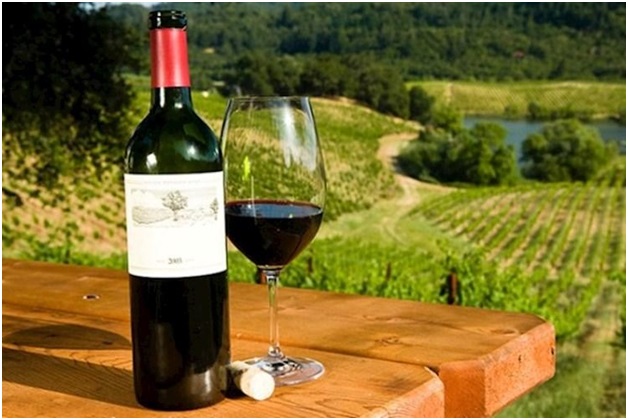 If you plan to go on a wine tasting tour and you haven't been there before, there are a few considerations for you that will really come handy. Even if you have had the experience, these tips will only add to your pleasant experience.
Keep a box with you in case you buy wine bottles, which you will. It'll be hard for you to then manage the bottles so keep a box with you beforehand.

As told before, if you're planning to go by yourself, keep a driver with you because you'll end up tasting more wine that planned and you won't be able to drive back home safely.

If you can't leave the kids home and you have to take them to the tour, make sure you keep an activity planned for them while you taste wine in the tasting room. This can really be boring for kids so make sure you have something in mind that they can do at that time, maybe bring an animal with you or coloring books or something to keep them occupied.

If you're planning a trip on weekend, you must go as early as possible to have the chance of having a conversation with the owner or the wine maker. This will add to your knowledge and if you're a wine lover, you'll definitely enjoy this chatting session which won't be possible if you come late.

Instead of hitting bigger bars and vineyards, focus more on smaller places where you can have a pleasant chat with the owner about their family business of vine-making. You'll love the quality time with these people.