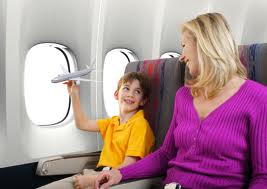 Traveling to foreign country is always exciting and thrilling, but when you are traveling abroad with kids, it becomes risky and problematic. However, if you know basic safety tips for travelling abroad with kids you can enjoy every moment of your foreign trip and you can make your trip much safer and exciting. In case you don't know much about these tips, don't worry some of them are mentioned below.
Be realistic in your planning
When you travel with kids you need to be realistic in your planning so you can enjoy most from your traveling. For example, if you are planning to travel to Mexico with your teenage daughter or if you are planning to go for a several miles hike on Great Wall of China, then you are making a big mistake in your planning. Therefore, it is suggested that you should plan it accordingly keeping various things in mind. You can also take help of various online resources for the same in your planning.
Have a plan and practice it
When you go out in foreign country with your kids, it is always a good idea to have a plan for emergency and to practice it properly. In this emergency plan you should think about every possible emergency situation and how to react on those emergency situations. In addition to this, you can also assign a task to every individual of your family member and what to do in emergency situation.
Keep a photo handy
Now a day's almost everyone carry a cell phone with camera and if you also have it, make sure you click a photo of your kids every morning before going out. In case of emergency it will help you to find your kids in much better way. Other than this, you should also keep some hard copies of your kids photos in your wallet so if you ever lose your cell phone, then also you can find them easily.
Use Hands on approach
Prevention is always better than cure therefore; not losing anyone is always the best idea for kid's safety. In order to do this, one of the senior members of family should always hold one hand of kids or younger family member when going out and you should make it a rule. Also, before leaving the hotel all the senior member should know who is going to hold hand of which kid and you should not change this in any condition. This decision will make sure that none of the kids get left out in any condition.
Address, contact details and photos in kid's pocket: Whether your kids are old enough to remember things or they are much younger, it is always a good idea to keep your addresses, easy jet phone number, contact numbers and your family member's photos in kid's pocket. It will help authorities to find you easily in case of any emergency and it will also make sure that your kids will have address handy with them.
Author's BIO: Hi! I am Alice. I write on various topics ranging from health related articles to travel and automotive articles. Right now, I'm working on articles related to UK drivers licence.