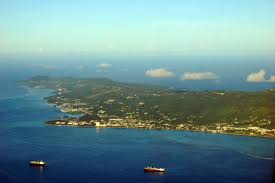 Almost every island in the world, no matter where it is, no matter how big it is, no matter how far it is, is simply breathtaking. They all have that little special something, which cannot be found anywhere else – no mountain or inland country can replace the sensation you get when being on a splendid island beach surrounded by a crystal clear, calm sea. This means that it is extremely difficult to make a list of the best or the most beautiful islands, so what we are going to do is to mention some interesting countries rich with incredible islands and describe these gems of theirs. However, not even this list is going to be close to complete, so these are just some of the more prominent ideas. The beauty of these islands might just be what makes you decide to move there.
Italy
Italy, a famous country with incredibly rich history, sights and landmarks is also renowned for its numerous stunning islands. Let us start with Capri. It is probably the one your eyes will enjoy the most, due to the colored balconies that surround every visitor when taking a walk through the narrow streets. Vesuvius can be seen from certain points, too, and should you enter the Grotta Azzura, an astonishing sea cave, you will be amazed by the unique turquoise color. Living on the island may just seem like living in a different world, you will however have to have a certain budget to be able to afford it.
A little bit southward from Capri lies Sicily, a truly unbelievable location. Full of remarkable buildings made in various architectural styles, since it has been ruled by different nations throughout history, surrounded by three seas and rich with lovely beaches, Sicily is a must-visit destination for every single person in the whole world. If you are interested in moving here, you might enjoy the rustic country life the island has to offer. If you are a fan of The Godfather, Sicily will surely hold a lot of mystery for you.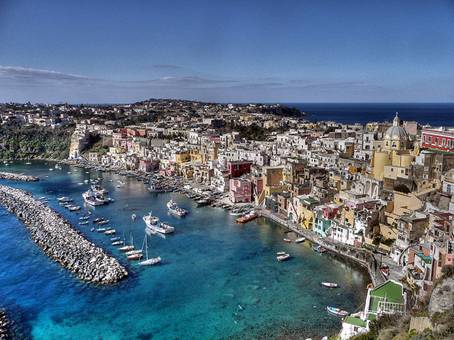 Greece
Greece is another exotic place and a great choice for a vacation, because of the islands, of course. One of the most famous among the hundreds of Greek islands is Corfu. It offers absolutely everything you need, from abundant cultural heritage, sensational landmarks, and unbelievable beaches to rather a unique nightlife.
Talking about the phenomenal nightlife experiences, Paros is to be mentioned inevitably. This island is a great place for young people who crave for adventure, since surfing is a must and it is mostly used as a base, due to the fact that it is near many other significant islands, so you can never get enough of it. Still, if the nightclubs are what you are looking for, you will wish to stay there forever.
Living on one of the Greek islands means you will always have amazing fresh food at your disposal, a breathtaking view from your front door, and the opportunity to immerse yourself in the culture and history of this amazing country.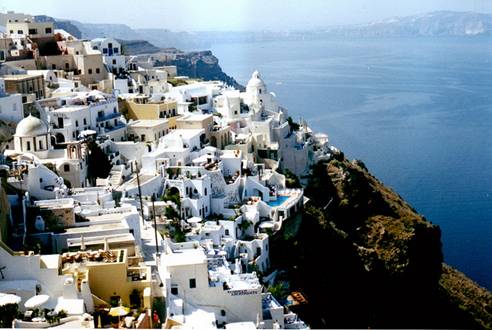 Thailand
Europe surely is not the only continent boasting wonderful islands, so we better move on a bit further away from it and start talking about Asia. The best Asia has to offer would probably be Thailand. Among many island groups, some firmly stand out simply because they hold some rater impressive locations. Koh Samui is one of the most popular islands in Thailand simply because it is suitable for everyone. For example, you can stay in a hotel, bungalows or rent one of the amazing villas. You can also choose to live by the beach on this gem of an island. This is a great example of the variety it has to offer – it is even hard to decide where you will stay. Imagine how hard it is then to choose where to go first – snorkeling, swimming, to an open-air bazaar or just chill out on a wonderful beach and save your energy for mind-blowing festivals.
Near Koh Samui, there is another famous destination – the Koh Phangan. If you really enjoy hiking and exploring, this should be an option you must consider, since this is a number one choice for the backpacking community, because the island itself holds many hardly reachable, unexplored and challenging spots, but when you use your efforts to find a sensational beach or a rainforest, the rewarding feeling you will get is beyond words. By the way, this island hosts one of the biggest festivals – the famous Full Moon Party, so if you are into both electronic dance music and unforgettable adventures, Koh Phangan is a must for you, since by staying there, you will be killing two birds with one stone easily.
Thailand also has a large community of expats who have decided to move to this wonderful country, so you can always find someone from your own country as well. The cuisine, the culture, the scenery, and not least importantly, the affordable prices, make Thailand an amazing place to live in.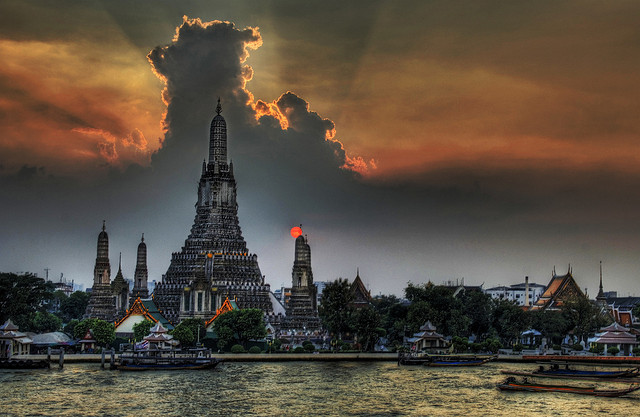 Our story ends here, but the story of islands will never be complete, so before you head to an island, do a bit of researching, just in order to find the one that suits you best.