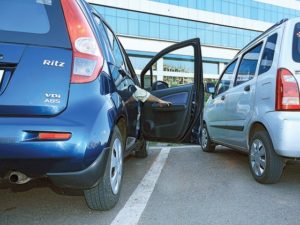 One aspect that travellers are concerned about the most, when leaving their cars in the airport car parking, is safety. Usually they spend their entire time thinking about the safety of their vehicle, rather than concentrating on the purpose of their trip. Remember, you should spend your trip enjoying and not worrying if your car is safe or not. To make it convenient for you, listed below are some precautions that you can take while parking your car in the car park.
First of all, you should be careful when choosing the parking facility. Although every car park claims to be the safest, but you can not take their words for it. You should look for a car park which is accredited, to ensure safe parking. The accreditation signifies that the car parking facility is appraised by the local authorities. Many people can narrate their experiences, when they left their cars in the airport car park and found the vehicle to be damaged or crashed on their return. Although this might be a common scenario at a few unrecognized car parks, you can avoid any such incident from taking place in your life, by choosing a reputable and renowned car park facility.
Once you have found a good car park, pay attention to the security measures in place. CCTVs are a common requirement and these should be installed at good distance, in order to cover the entire area and each and every vehicle parked there. Apart from this, good fencing and a security post are also essential. Once you are completely assured about the safety aspect, only then you should decide to leave your car parked there, while you are travelling.
Try not to keep any valuables in your car. It is recommended to leave any gadgets or expensive items at home or take them with you, rather then leaving them in the car. It is usually seen that vehicles which have too much stuff in them are more prone to theft. So take out any expensive items which can be stolen from the parked vehicle. Also park your vehicle at a spot which is constantly visible and where your car will not be hidden behind other cars.
To avail the car park facility, the travellers are required to pay a certain fee. It should be remembered that the price should not be the only reason for you to choose or reject a car park. While cheap offers can be tempting, these usually lack quality and safety. So it makes sense to pay a little extra to get complete assurance for the safety of your vehicle.
Your holiday or business trip should not be ruined be needlessly worrying about your vehicle. And for this you can keep in mind the precautions mentioned above before parking your car in the car park and make your trip a delightful and memorable one. Heathrow terminal 1 parking facility is renowned for its safety and service quality. You can opt for this to make your experience more convenient and hassle free.