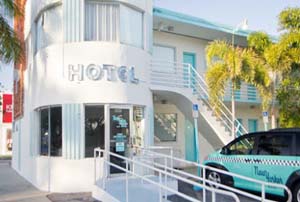 Despite the fact that many consumers are feeling the financial pinch, it seems they are still prepared to splash out on holidays, meaning there are plenty of opportunities for hotels. However, in order to achieve the success they are after, accommodation providers have to pull out all the stops.
For example, in order to compete with all the other hotels around, firms must get the design aspect of their buildings spot on, and this is where professional architects and interior designers come in handy. By making sure their accommodation looks and feels the part, companies can boost their chances of success.
Like all enterprises, hotels are now subject to continual user reviews via the web. Social media and specialist travel websites have opened up a whole new set of challenges and opportunities to accommodation providers. By using the best design and architecture firms to help ensure their premises look great and have a luxurious feel, companies stand to benefit from positive first-hand reviews. Ultimately, this could significantly boost their bottom lines.
Highlighting this fact, travel site TripAdvisor recently compiled an inaugural list of Hot New Hotels. In total, it recognised 22 hotels in 18 different countries across the globe, all of which opened over the course of the last year.
According to the website, each of the hotels it mentions has provided guests with memorable experiences and has earned a minimum of a four out of five bubble rating on its website.
In the US, successes included the 21c Museum Hotel Bentonville in Bentonville, Arkansas, the Refinery Hotel in New York City, the Zero George Street in Charleston, the Capella Washington D.C and the El Encanto by Orient-Express in Santa Barbara, California.
Meanwhile, globally, the Hotel Casa San Agustin in Cartagena, Colombia took the top spot. Also featuring in the international list were the Kura Design Villas Uvita in Costa Rica, the Taj Palace Marrakech in Marrakech, Morocco and the Kempinski Hotel Cathedral Square in Vilnius, Lithuania.
Commenting on the list, TripAdvisor's chief marketing officer Barbara Messing stated: "TripAdvisor has identified the new hotels that have made lasting impressions on our community since opening their doors. Whether travelling internationally or close to home, we encourage travellers to check out, or 'check-in' to these new hotels on the scene that are getting high reviews from other travellers."
Approaching the task of hotel design can be daunting for companies. Even if they have strong ideas concerning what they want, actually putting these into practice can be tricky. It is no wonder then that many bosses turn to providers of architectural design services. This can help firms ensure they are able to realise their visions, and it can also take the pressure off managers.
Paying close attention to this phase of the projects is vital. If they get this part of their planning wrong, companies may find it impossible to achieve the long term results they are after. Luckily, it is now straightforward to find top-quality architects and interior designers. By heading online, firms should be able to source suitable providers.
About the Author – Anna Longdin is a freelance blogger who contributes regularly to a wide range of architecture and design sites, including the Manser Practice.